Overview
Parish or Diocesan Leaders, please read this!
Welcome, families!
Holy Week is the most important time of year for us as Christians, but this year we are unable to gather to pray and reflect. But we CAN do that from home. We have gathered some activities that will help you and your children move through the week thoughtfully, prayerfully, and with some fun.
Pick and choose from the options based on the ages of your children and what appeals to you. Ideas are listed on the most relevant day, but you can do them whenever you would like.
What is most important this week—especially during this unsettling time—is for you to be present to your children, say you love them, talk to them about faith, and pray with them.
We hope this site will help you do that well!
— Paul, Ann, and the Pastoral Center team
Activities
Access the activities for each day with the links below or the menu at the top of the page.
About / Copyright
Parish and Diocesan Leaders, please read this!
Parishes and dioceses, you CAN link to this site and share it with your people, but please click the red button above and follow the instructions there. All rights reserved. The resources on this page may be reproduced for use by individual families. However, they are protected by copyright and may not be posted directly on any other website or otherwise reproduced without permission of The Pastoral Center (or other copyright holders).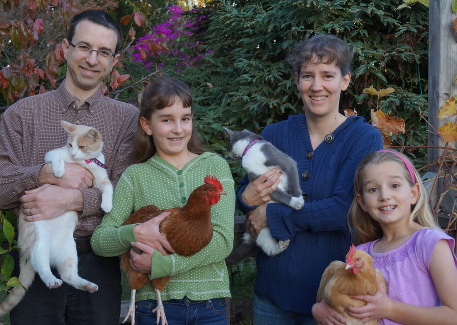 The Pastoral Center and our Growing Up Catholic ministry is a family-owned and run business serving Catholic pastoral leaders, and it's the way we pay our bills. We do not receive funding from any parish or diocese, except through resource sales (which are now largely suspended indefinitely). You are under no obligation, but we are very grateful for any contributions!
(Pictured: Paul, Madeleine, Ann, and Rachel).
1-844-727-8672 (M-F 9AM-5PM CT) • resources@pastoralcenter.com • http://pastoral.center